You can click on the gift card link included in the email sent to you.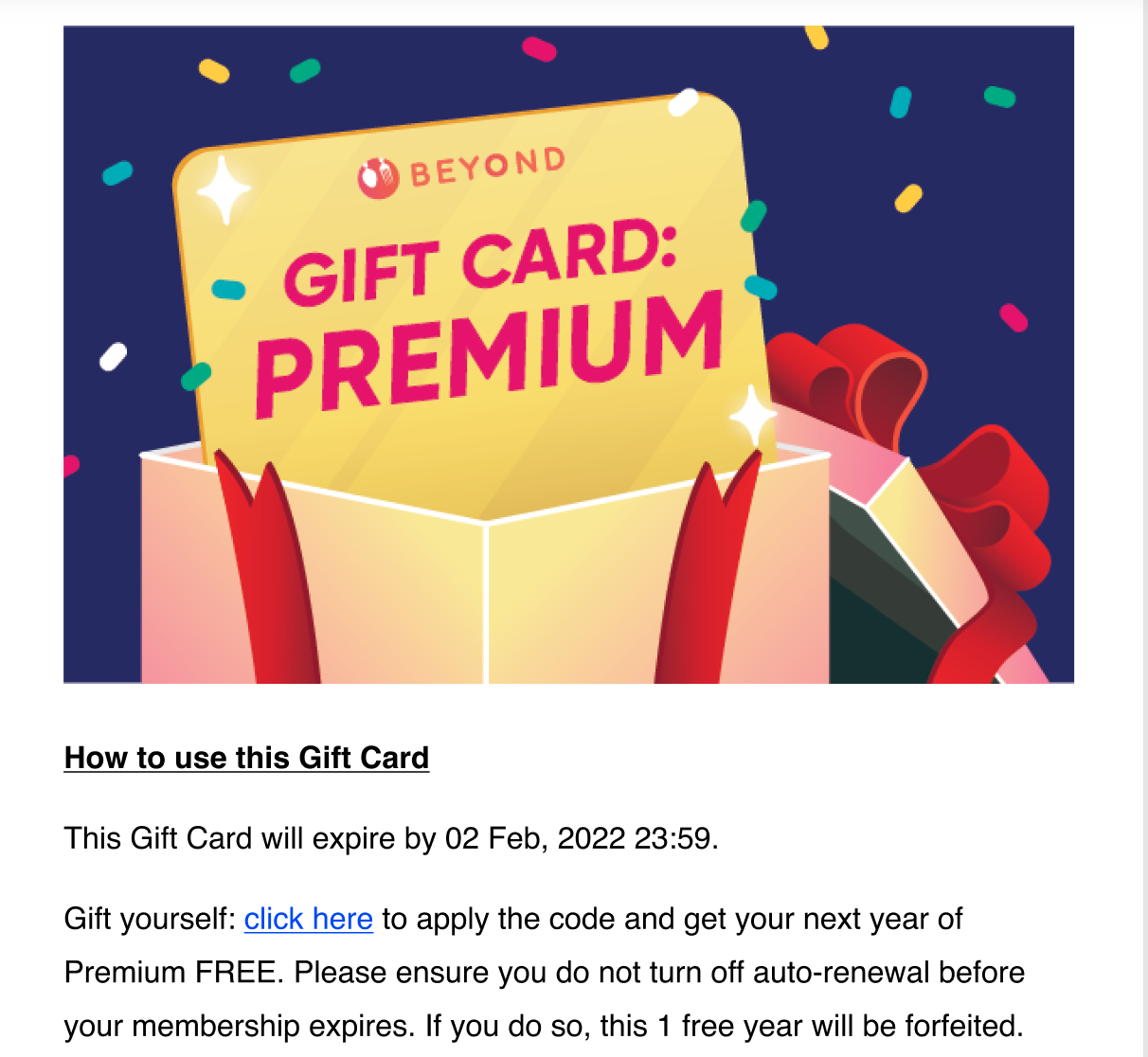 Once that is done, the 1-year free Premium will automatically apply on your next renewal. You will then be billed $0 for the following year's membership renewal fee.
After the gift card is redeemed successfully, you can verify the following year's membership renewal fee on the Membership Details page under the App's Profile Settings (Profile > Settings > Membership Details).
Please ensure you don't turn off auto-renewal before your current membership expires. If you do so, this 1 free year will be forfeited.
Note:
The free Premium Burpple Beyond gift card will expire on 2 February 2023, 23:59 and will no longer be available for redemption.
If the recipient fails to redeem the gift card by the said expiry date shall forfeit any right to the membership, and Burpple will not entertain any request for an extension of the gift card.
If you need more help, please contact our Burpple Care Team at help@burpple.com.