You can claim a Burpple Reward via the following steps below on your app:
Tap Profile.
TapSettings.
Select Burpple rewards.
Slide down to Your rewards menu and tap Claim.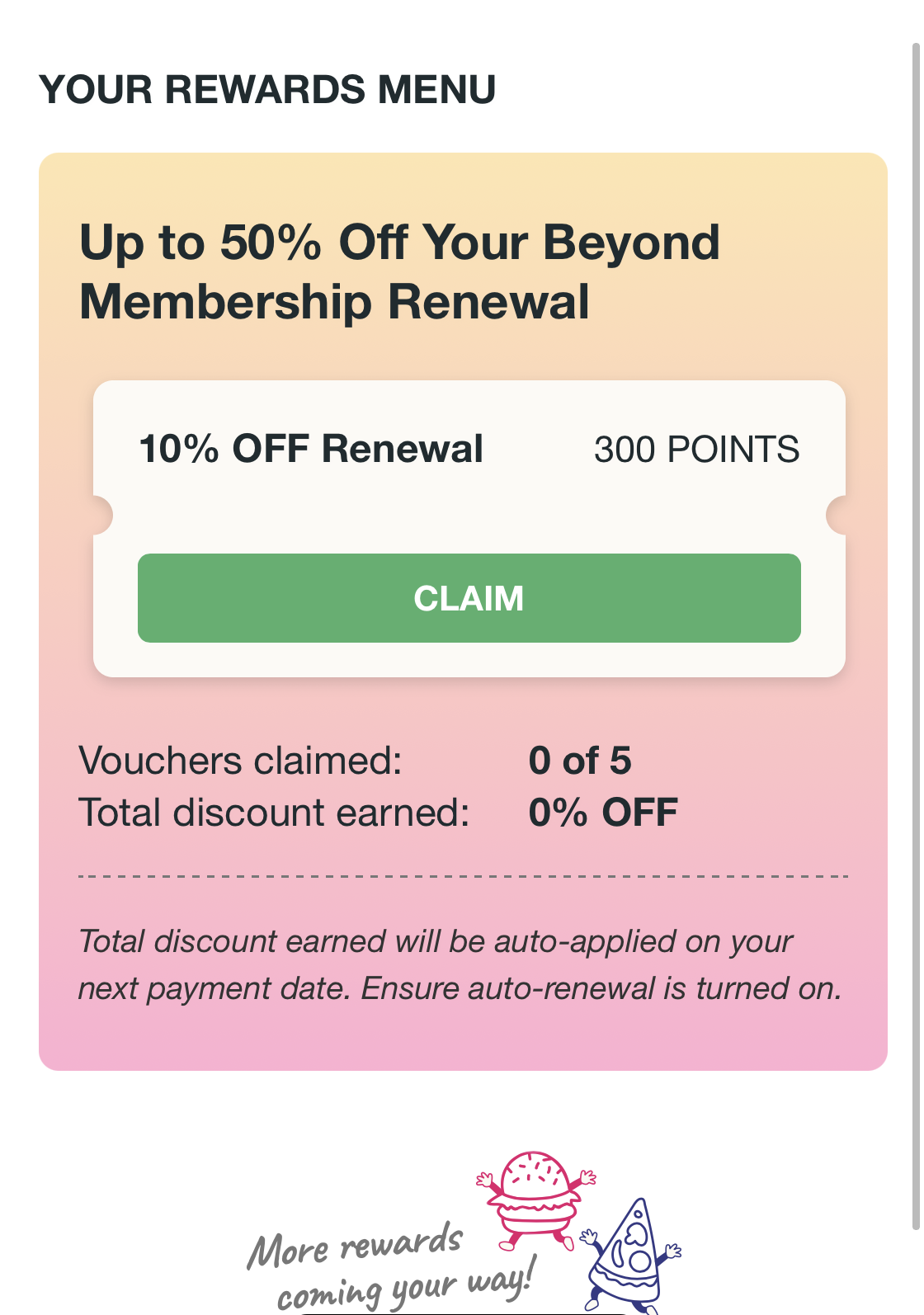 Tap CONFIRM to claim the reward voucher.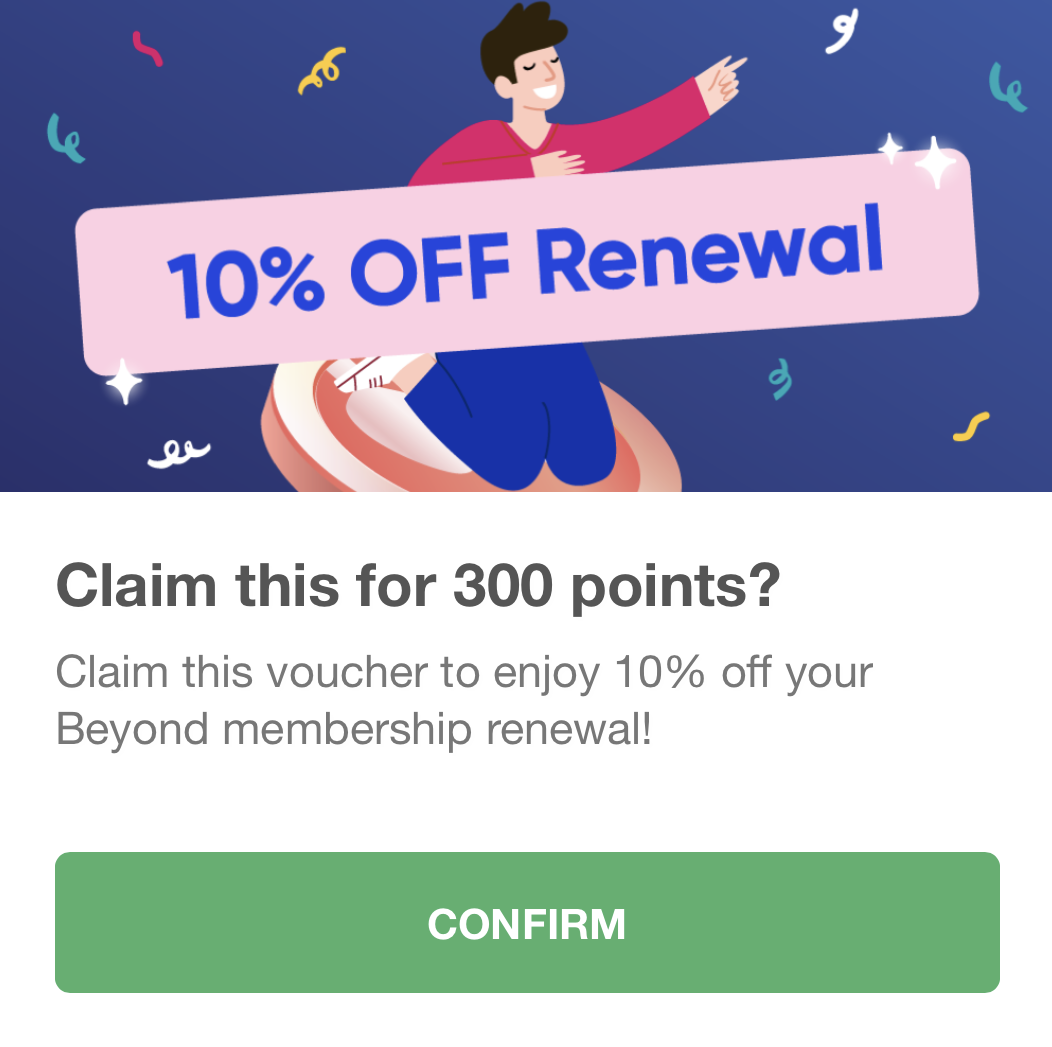 Note:
The total discount will be auto-applied on your next payment date.
Ensure auto-renewal of the membership is turned on.
To view the updated payment fee, you can refer to the Membership Details page under the App's Profile Settings (Profile > Settings > Membership Details).