To access your deal redemption history, go to the Beyond tab

(iOS) or

(Android) in the app and select Your estimated savings (iOS) or Your savings (Android).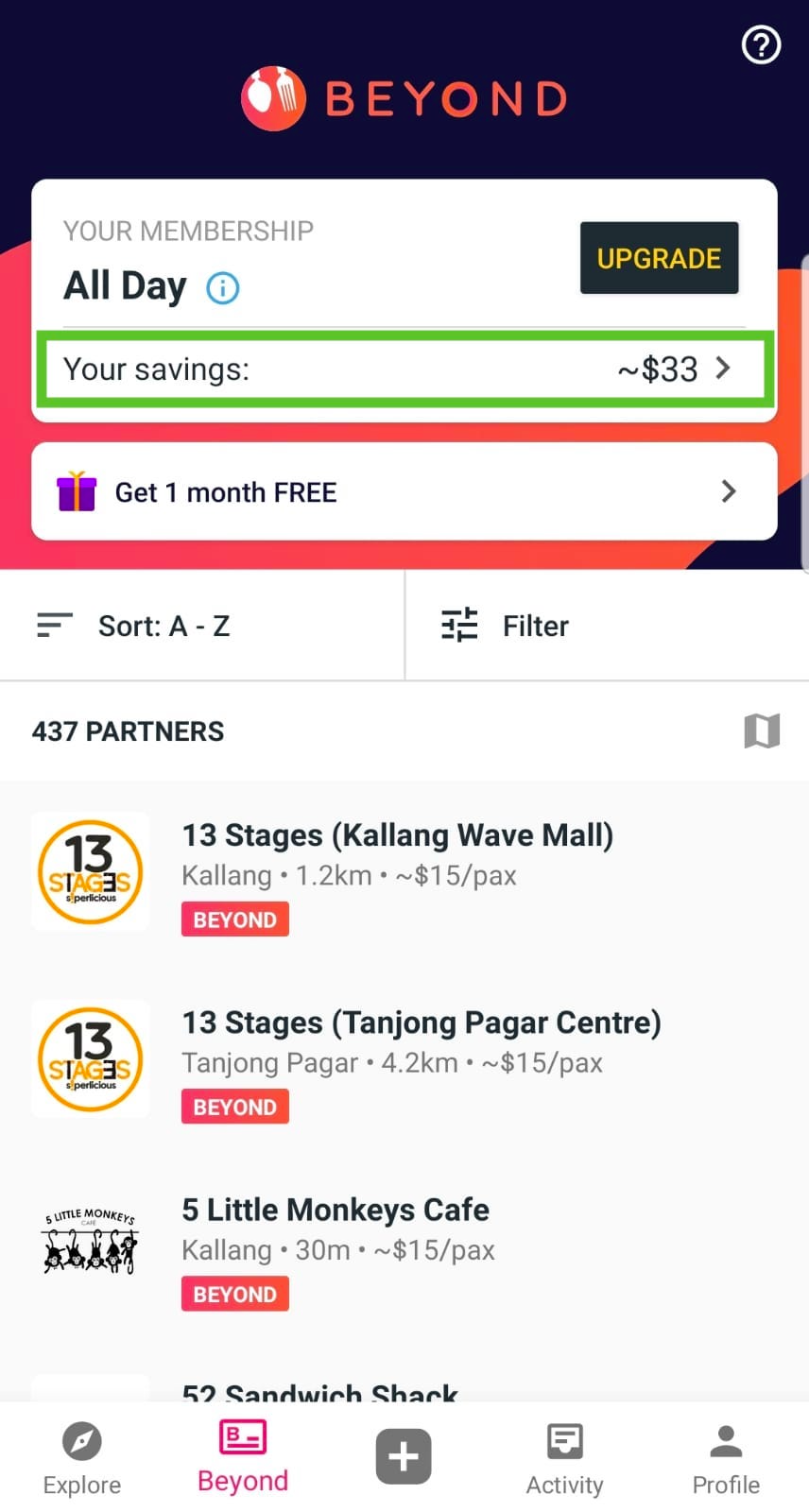 Additionally, Android users can also access the redemption history via the Settings page:
Go to Profile on the bottom right of the app.
On the top right of the screen, tap then Settings .


Under the Burpple Beyond section, go to Your Savings.




Note:
You need version 6.2 onwards of the Burpple app to view your redemption history.