Once you've signed up for a Burpple Beyond membership plan, you can redeem a deal via the Burpple app (version 6.0 onwards) by following these steps:
1. Go to the venue page of the Beyond partner you wish to make a redemption for. You can either search for the venue page via the Beyond tab

(iOS) or

(Android) or via the Explore page.
2. On the venue page, scroll to the Burpple Beyond section and tap the deal you wish to redeem. You can also find additional information you should take note of prior to ordering on this page.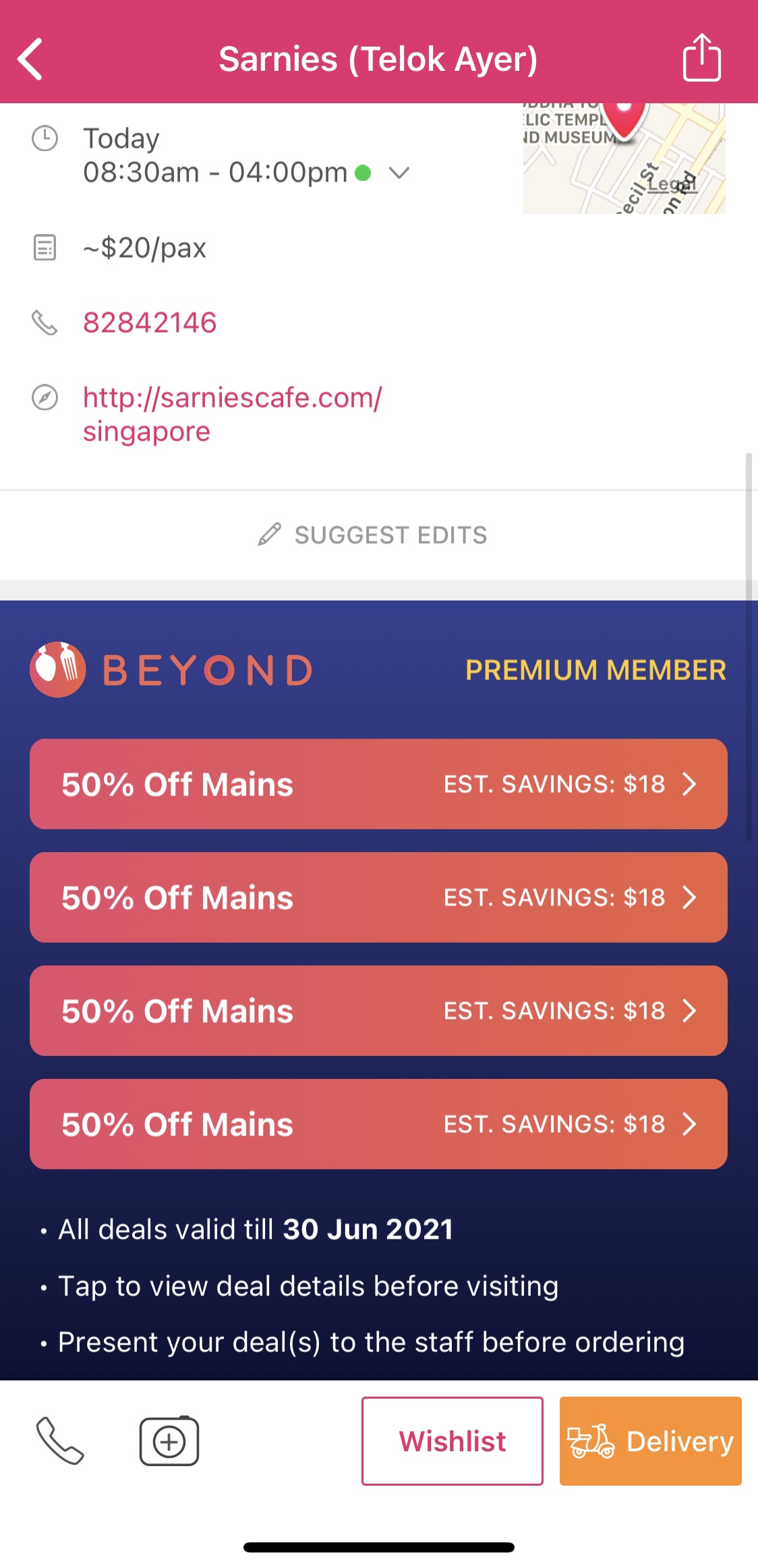 3. When you're ready to redeem and at the point of payment, tap to open up the deal (Ensure that a restaurant staff is present to witness the redemption) then tap to ensure you have acknowledged (it should be Ticked as per screenshot below) the following before redeeming the deal. Thereafter, swipe Redeem Deal with a staff present to complete redemption. (Once redeemed, do flash it to the restaurant staff as confirmation that a deal has been redeemed)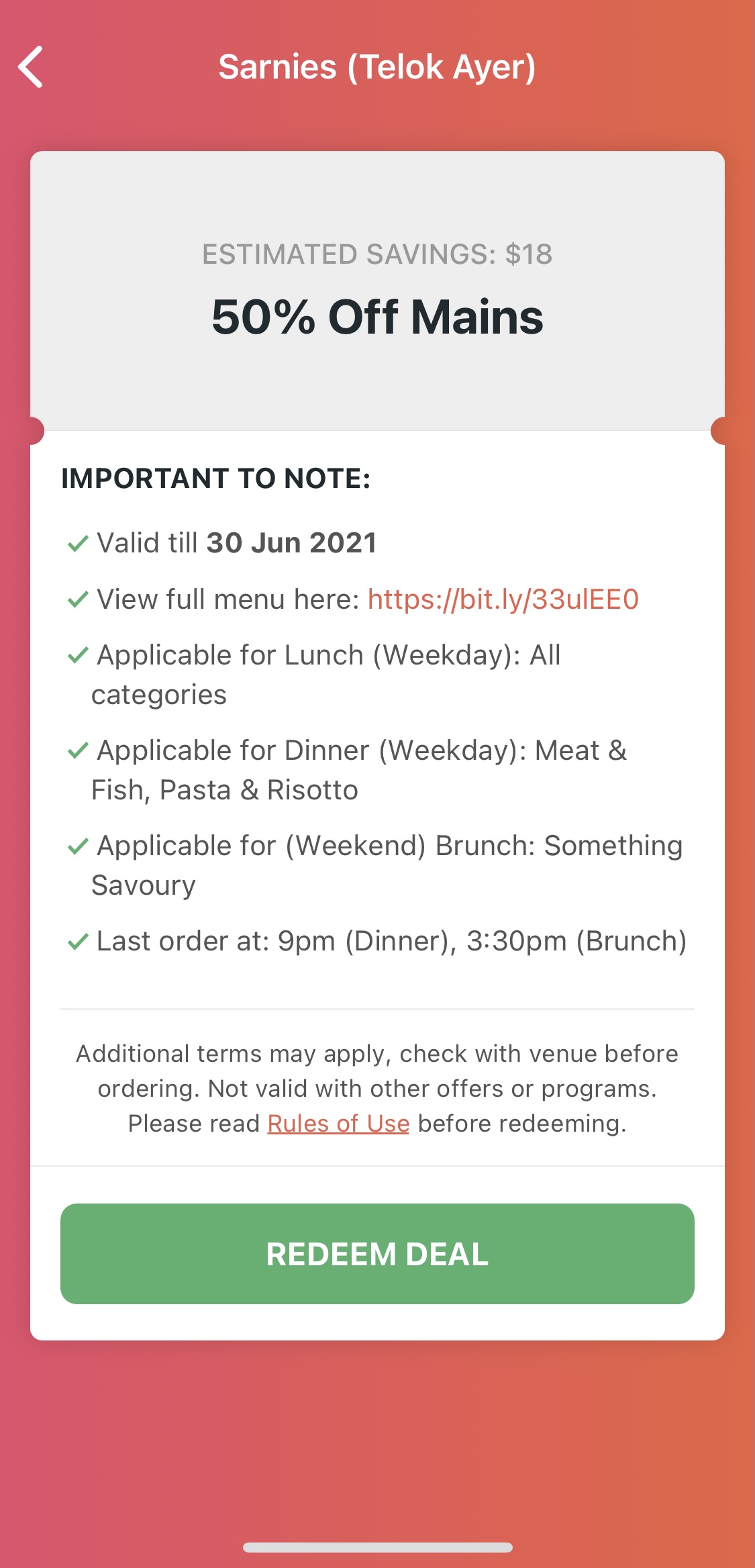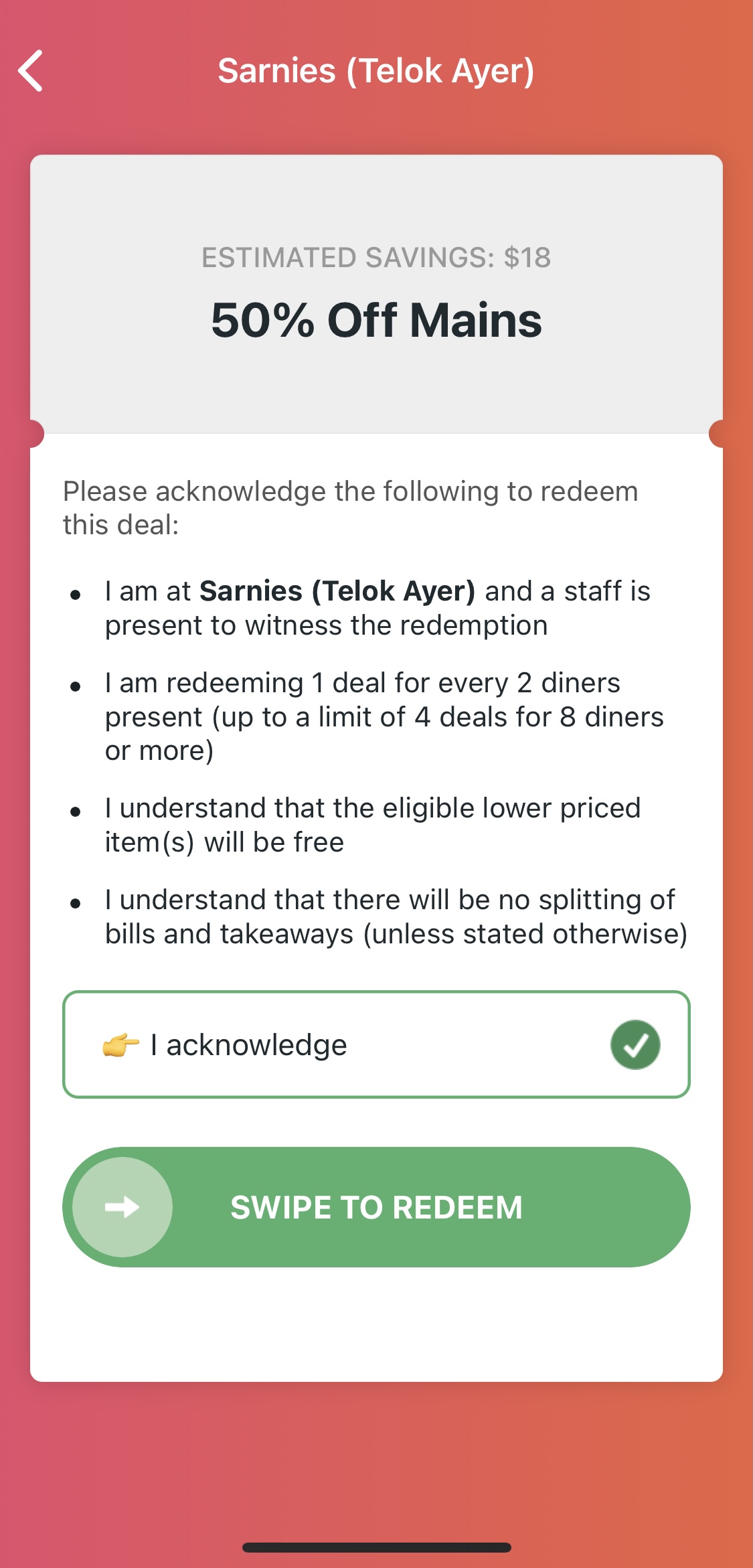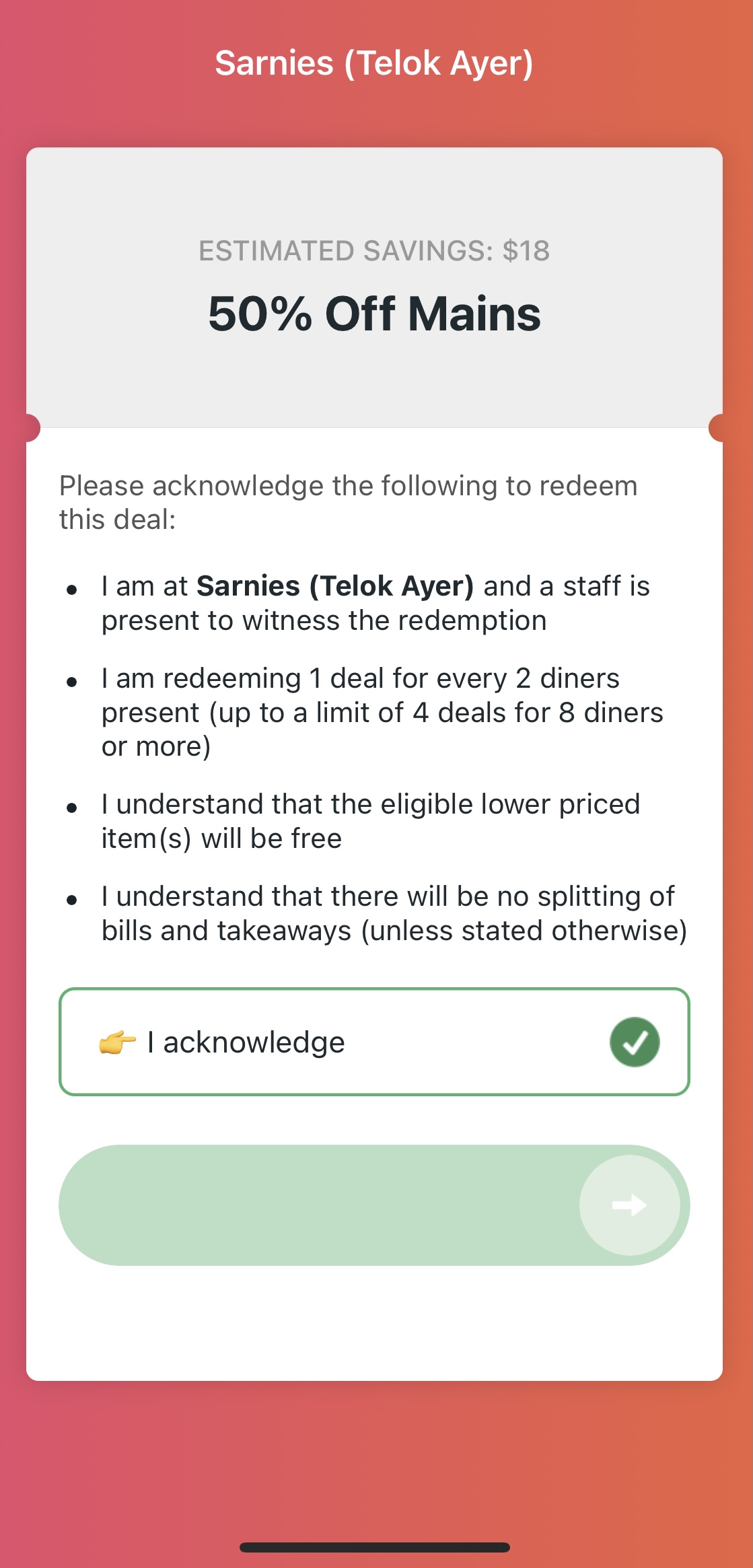 4. Once you have redeemed the deal, it should reflect as Redemption Successful, along with an email notification sent to your email associated with your Burpple Beyond membership plan. You can find the following details on this page, your points earned from the deal redemption, the Reference ID and date/time of deal redemption. If you have multiple deal redemptions on your visit, you can tap Redeem Another Deal, otherwise tap Done and that's all!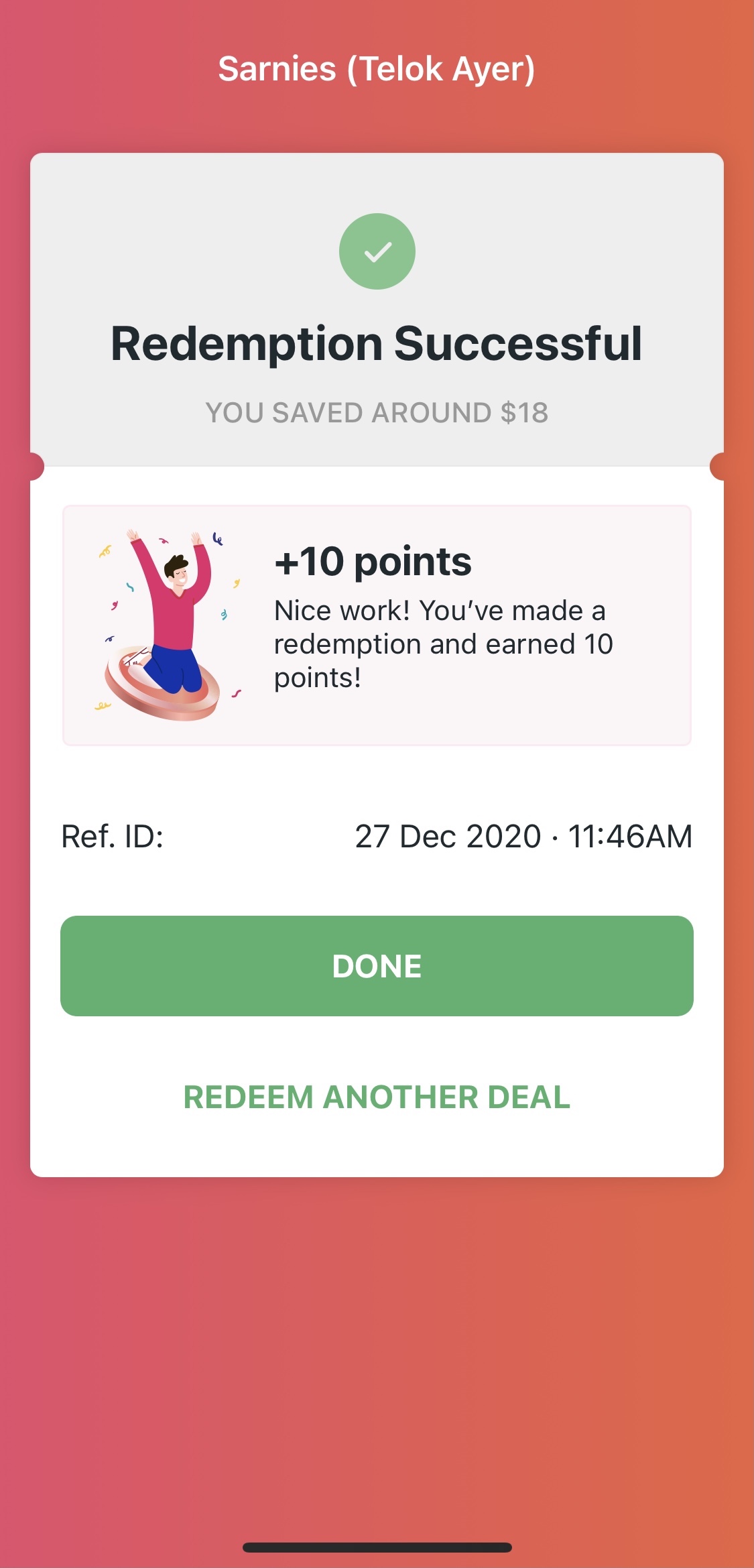 5. If you're on a Premium membership plan and after redeemed the deal, you should see one deal struck off the deal list on the Venue page (As per the screenshot). The non-blue deals are the remaining available deals you can use for future visits at the partner restaurant during your plan's validity period.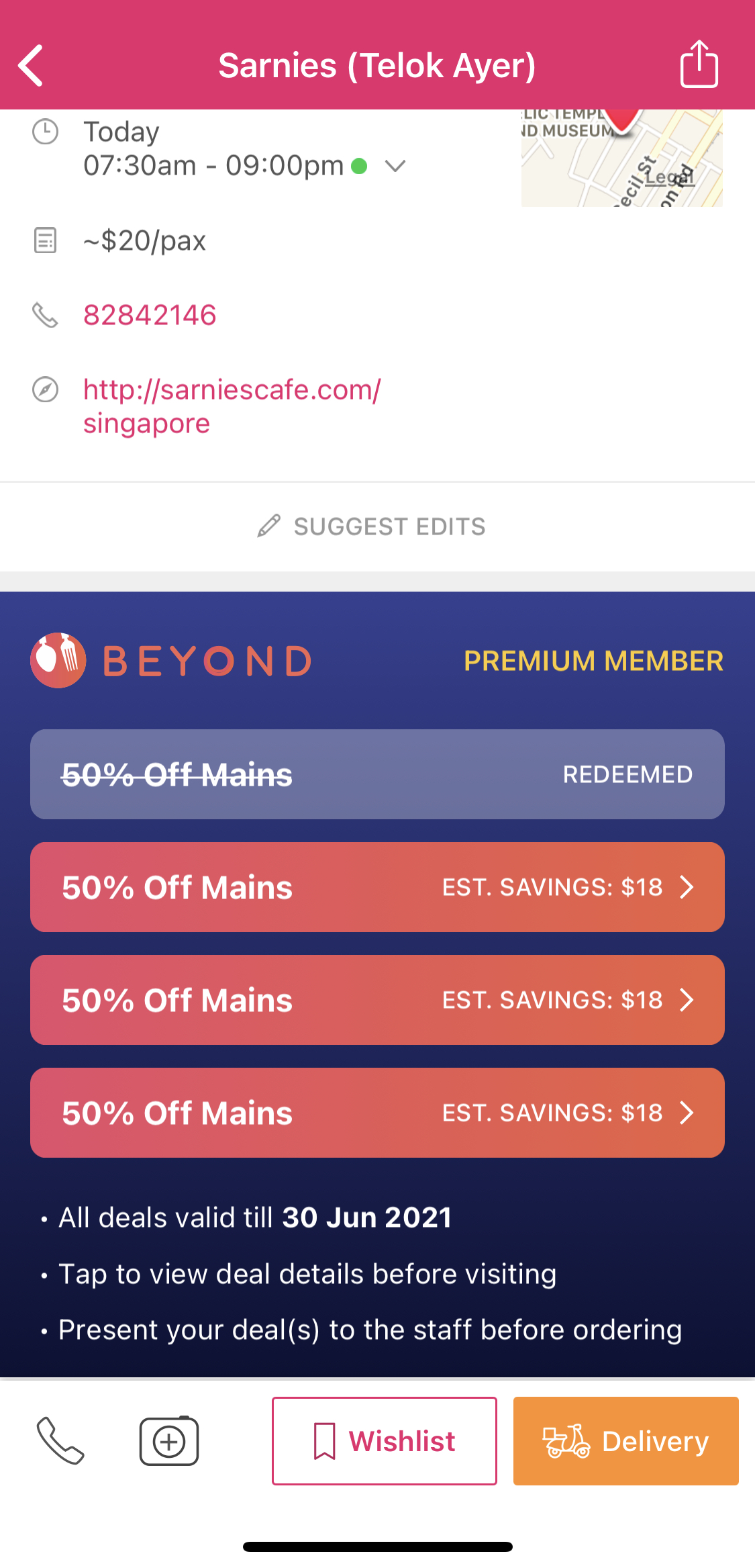 Notes:
- Always ensure that you inform that you inform the restaurant staff that you are using Burpple Beyond deal when making reservation or before placing your order.
- Make sure you have the minimum number of diners to redeem a deal.
- We recommend that you clarify which dishes are eligible and available with the staff prior to ordering.