Once you've signed up for a Burpple Beyond membership plan, you can redeem a deal via the Burpple app (version 6.0 onwards) by following these steps:
1. Go to the venue page of the Beyond partner you wish to make a redemption for. You can either search for the venue page via the Beyond tab

(iOS) or

(Android) or via the Explore page.
2. On the venue page, scroll to the Burpple Beyond section and tap the deal you wish to redeem. You can also find additional information you should take note of prior to ordering on this page.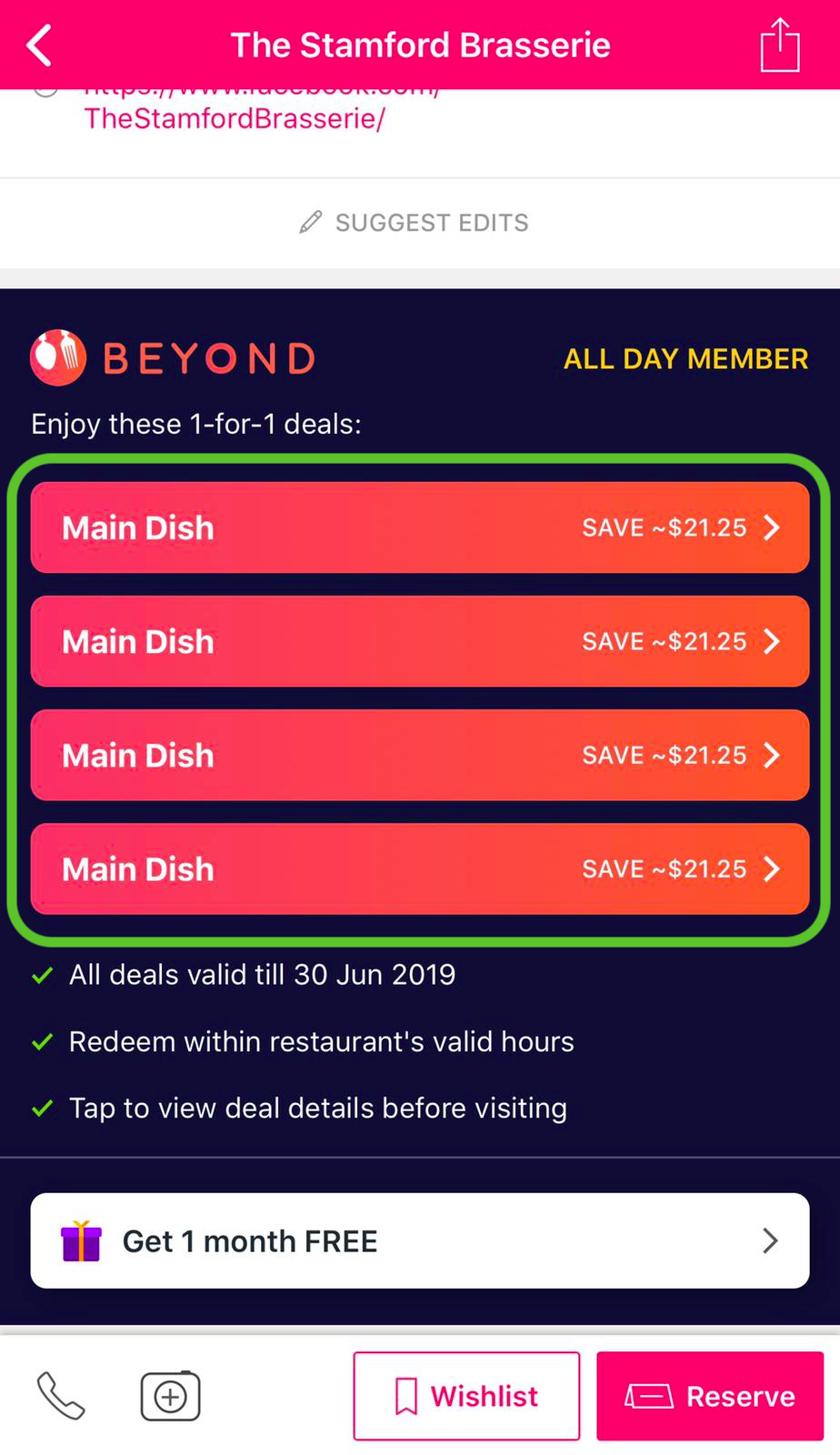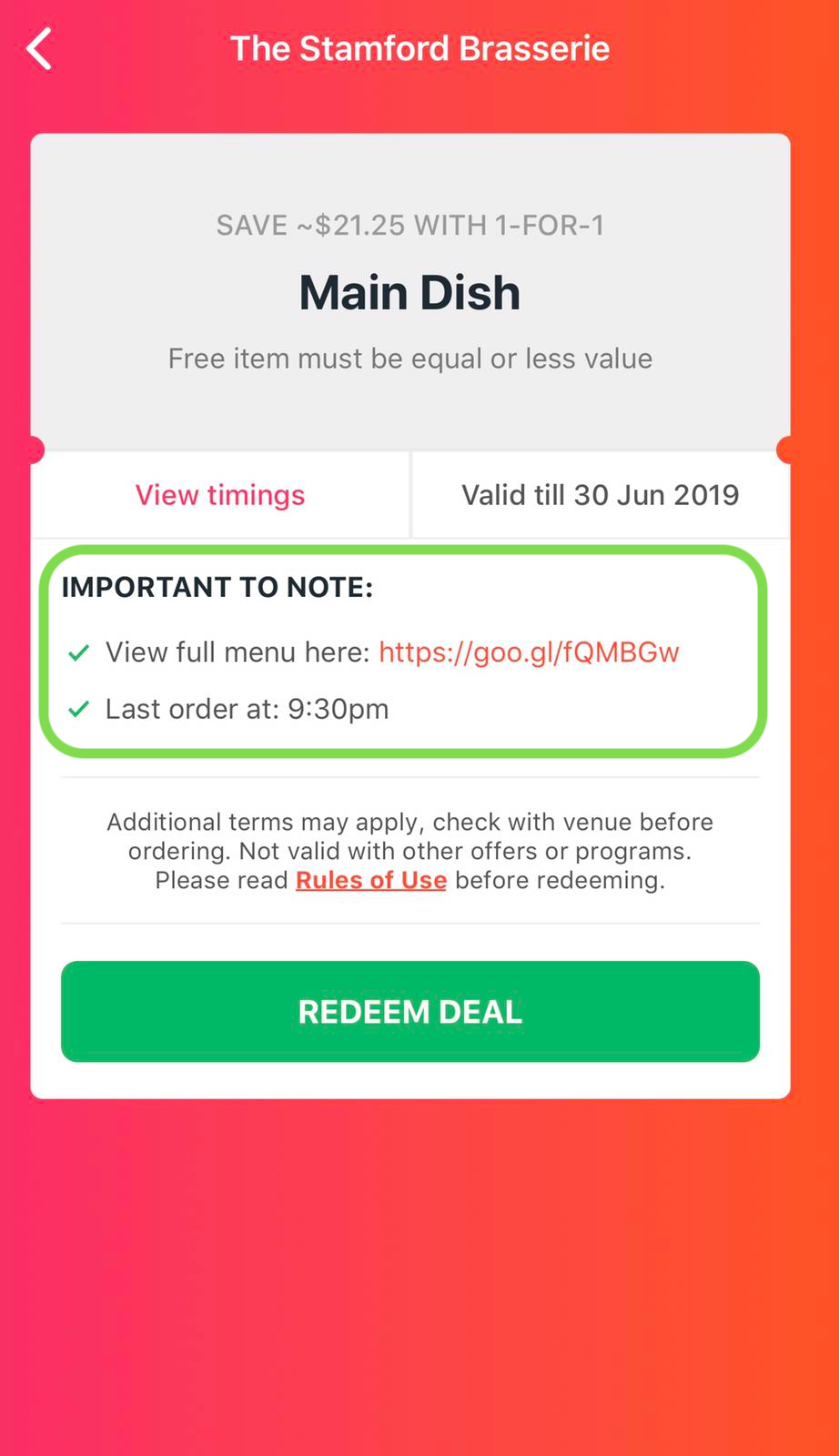 3. When you're ready to redeem, select both You are at (venue name) and A restaurant staff is present to witness the redemption then swipe Redeem Deal with a staff present to complete redemption.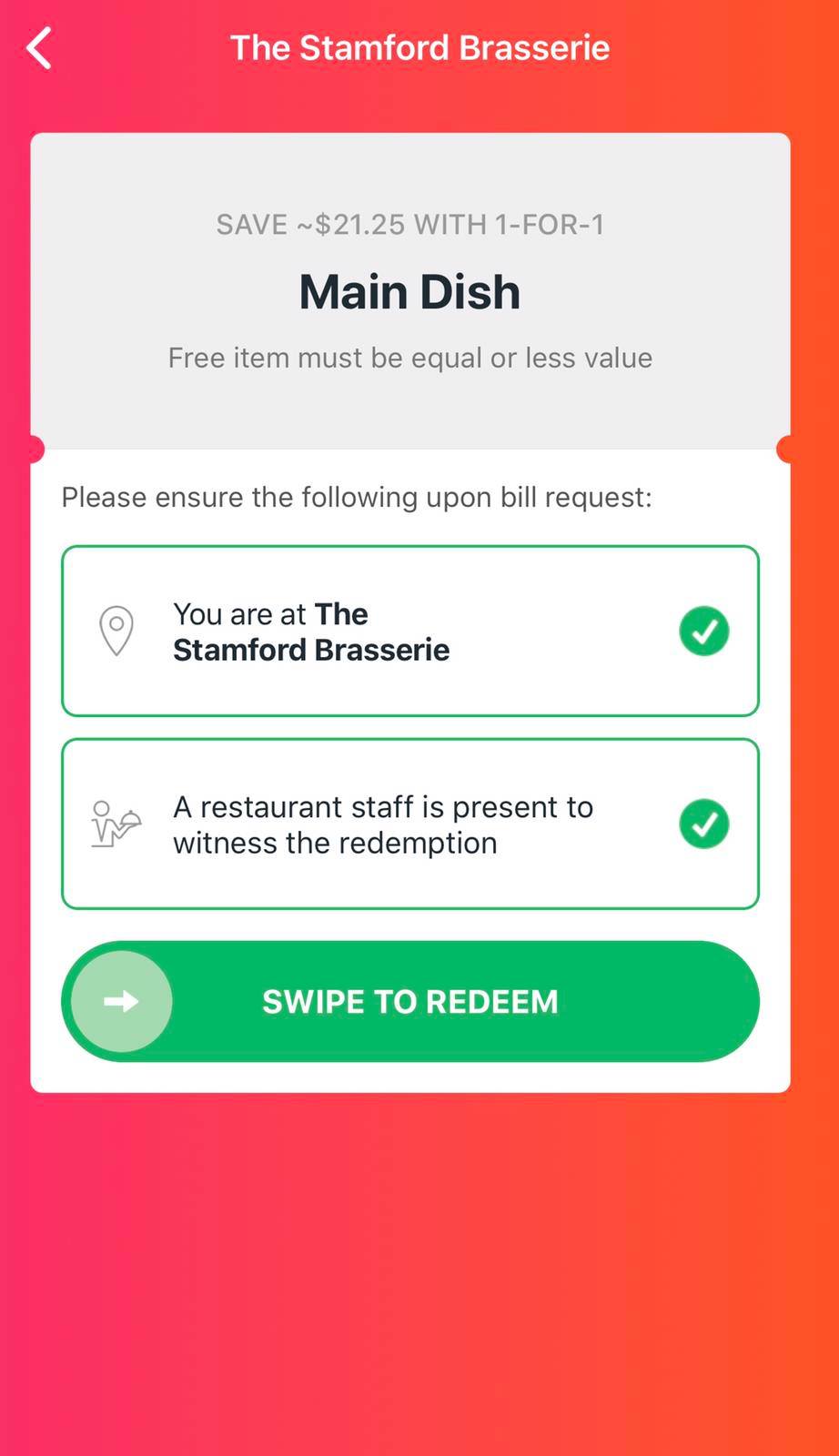 Notes:
- Make sure you have the minimum number of diners to redeem a deal.
- We recommend that you clarify which dishes are eligible and available with the staff prior to ordering.