To upgrade from Off-Peak or All Day (Monthly) to All Day (Annual) membership plan, simply tap the UPGRADE button from the following pages:
On the Beyond tab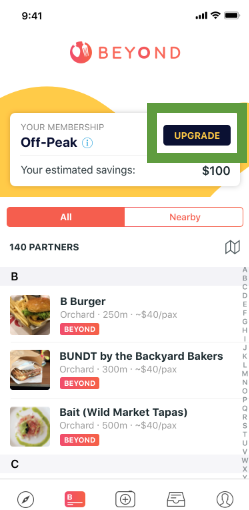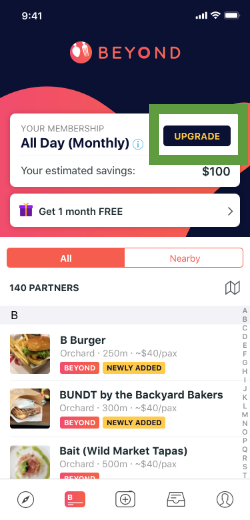 On a venue page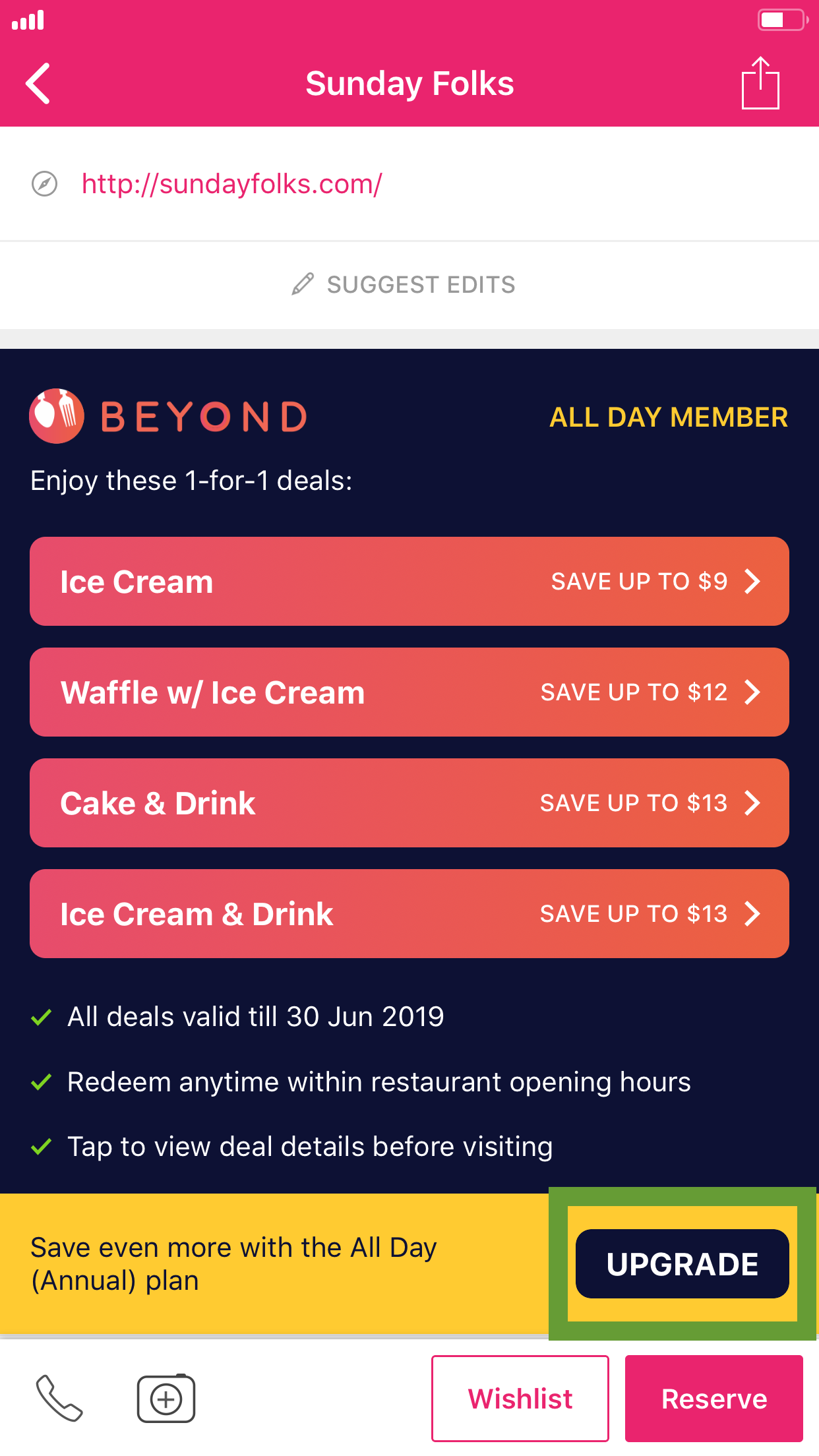 On a deal card page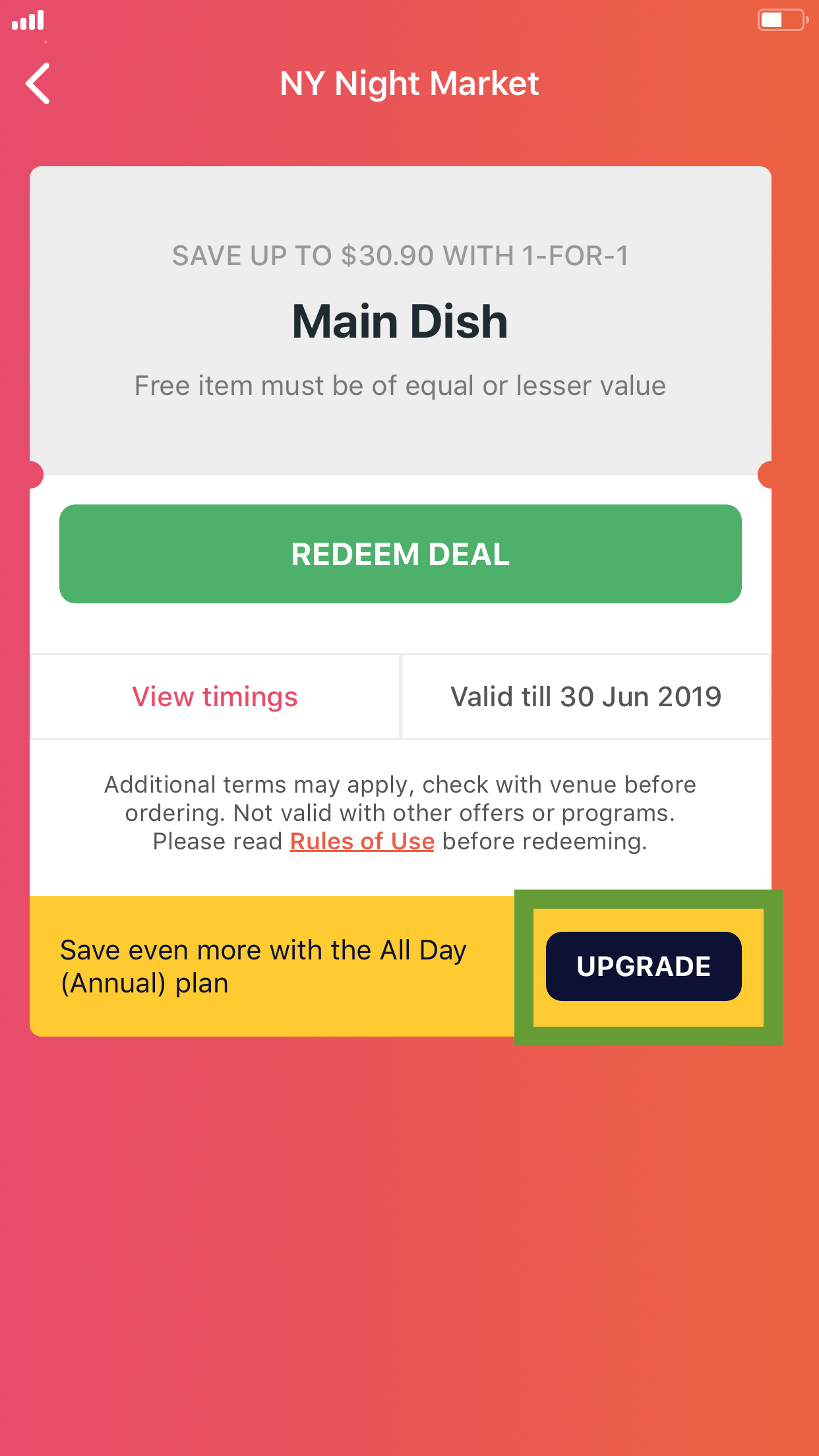 You will then be redirected to the payment page. Add in a promo/referral code (if any) followed by your payment method (if there isn't one yet) and you're done!
Note: You can switch plans anytime and any unused amount from your previous payment will be pro-rated. Find out how the fee pro-ration is calculated here.