Select the membership plan you wish to sign up for via the Burpple Beyond tab (in the app) or the Burpple Beyond page (via the web).
On the Complete Payment page, tap Add.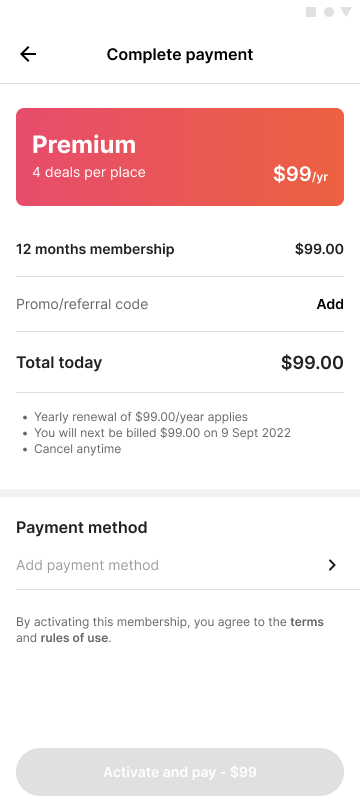 Key in the code and select Apply.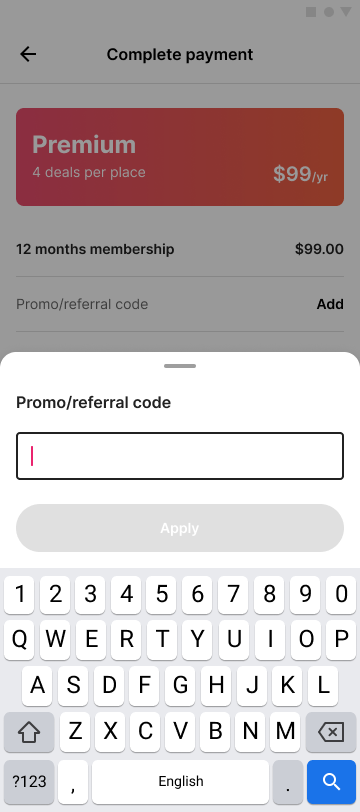 Check that the correct discount is reflected. Then, select Activate and Pay or Upgrade Membership.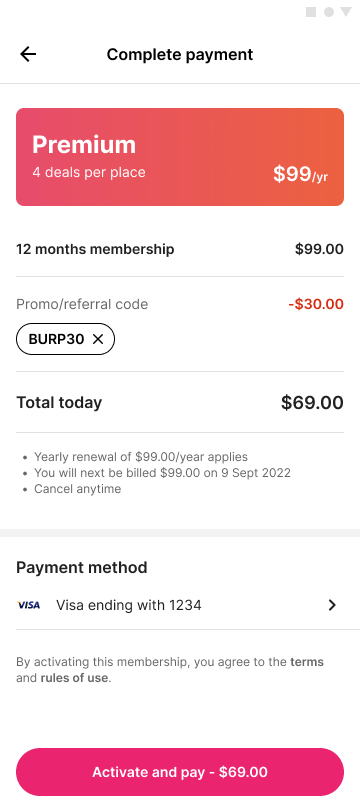 Notes:
Make sure your key in your promo/referral code before adding or choosing your payment method. Double-check that the discount is reflected before activating your Burpple Beyond membership, as it cannot be applied after payment has been made.
A gift code can also be used as a promo code.
A promo/referral code cannot be used in the gift shop.
Referral codes are applicable for new Burpple Beyond members only.
Please refer to this article if you have an activation code from one of our partners.
*Promo code shown is for illustration purposes only