There are several reasons why a deal is labelled Not Available:
The restaurant is currently closed
When the restaurant, cafe or bar is closed, you are unable to redeem a deal. If you tap into a deal to view the details outside their operating hours, you will see 'Not Available' instead of 'Redeem Deal' (as per the screenshots below).
You'll be informed that, "The restaurant is currently closed. Check operating hours on the restaurant page before visiting". You may reach out to us to inform us on the matter and we will clarify with the restaurant partner on the updated operating hours accordingly.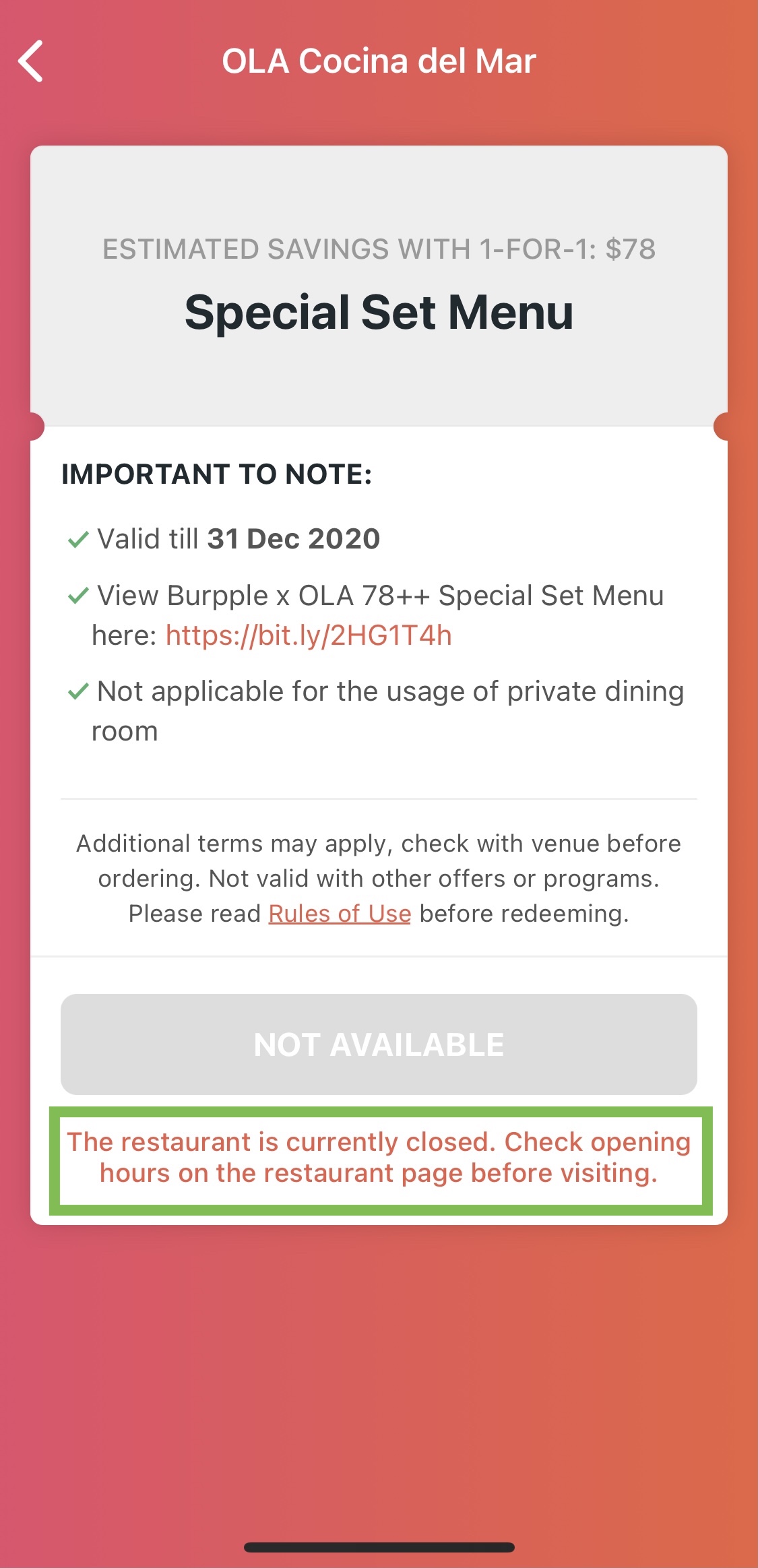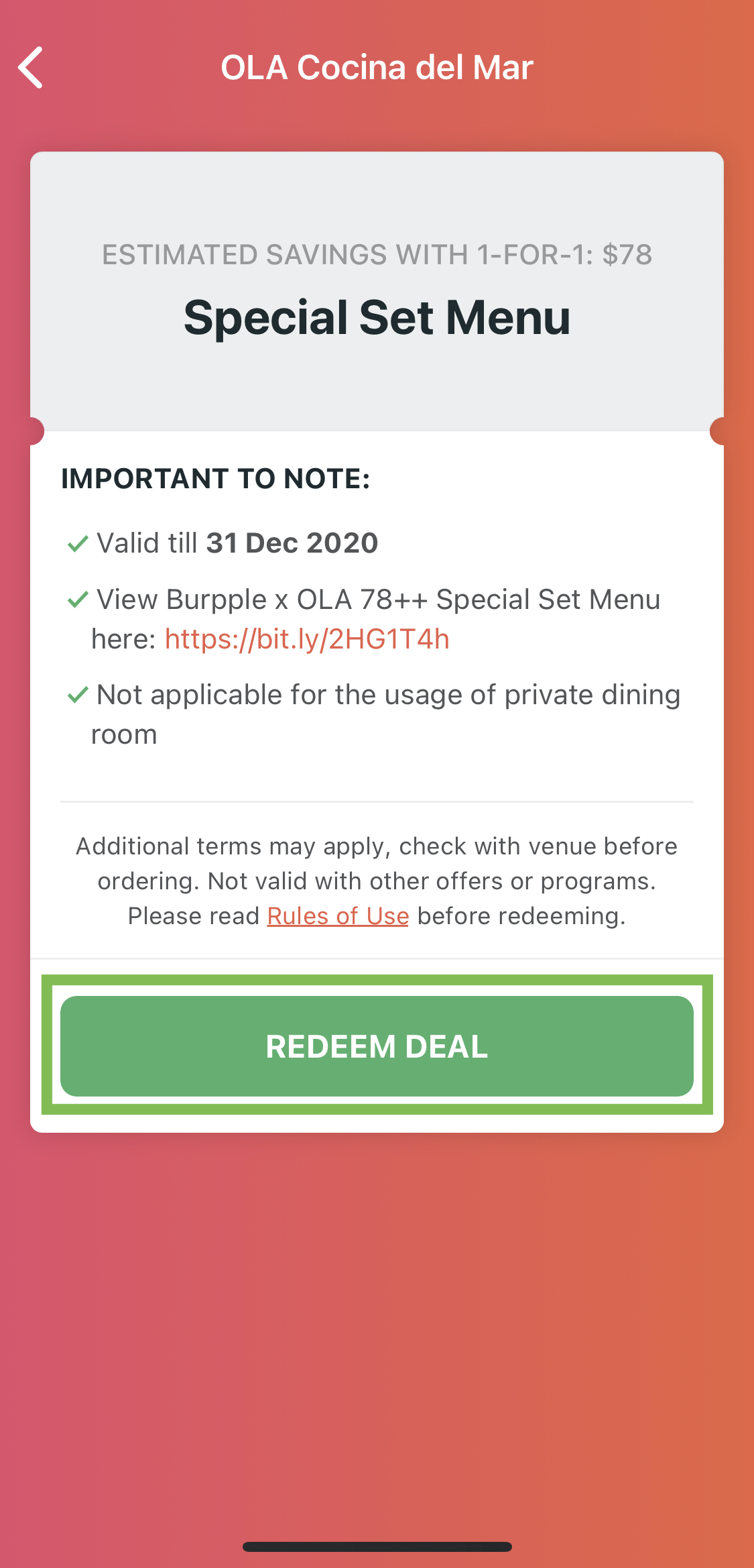 You are trying to redeem during an exclusion day
Deals are locked during exclusion days and will be labeled

.
Note: We send our Beyond members a list of exclusive deals you can still redeem during exclusion days via our newsletter closer to the date. It can also be found on our website and in the app: